Tap the Collective Knowledge of Experts to Diagnose Quickly & Accurately
Data collected in complex environments can serve as a valuable knowledge-base of the people, systems and events within it. Ubiquiti's artificial intelligence and machine learning solutions let businesses tap into this knowledge with rapid and accurate Diagnostic and prescriptive applications.
Our Diagnostics application has been used extensively by clients in the automotive and healthcare industries.
Examples of our work include:
Vehicle Repair
Vehicle repair records contain the experience and knowledge of tens of thousands of expert mechanics. Our Diagnostics platform taps into this collective wisdom to help identify the most likely problems and recommended fixes, quickly and accurately. Since AI is a learning platform, every RO we process makes it more accurate.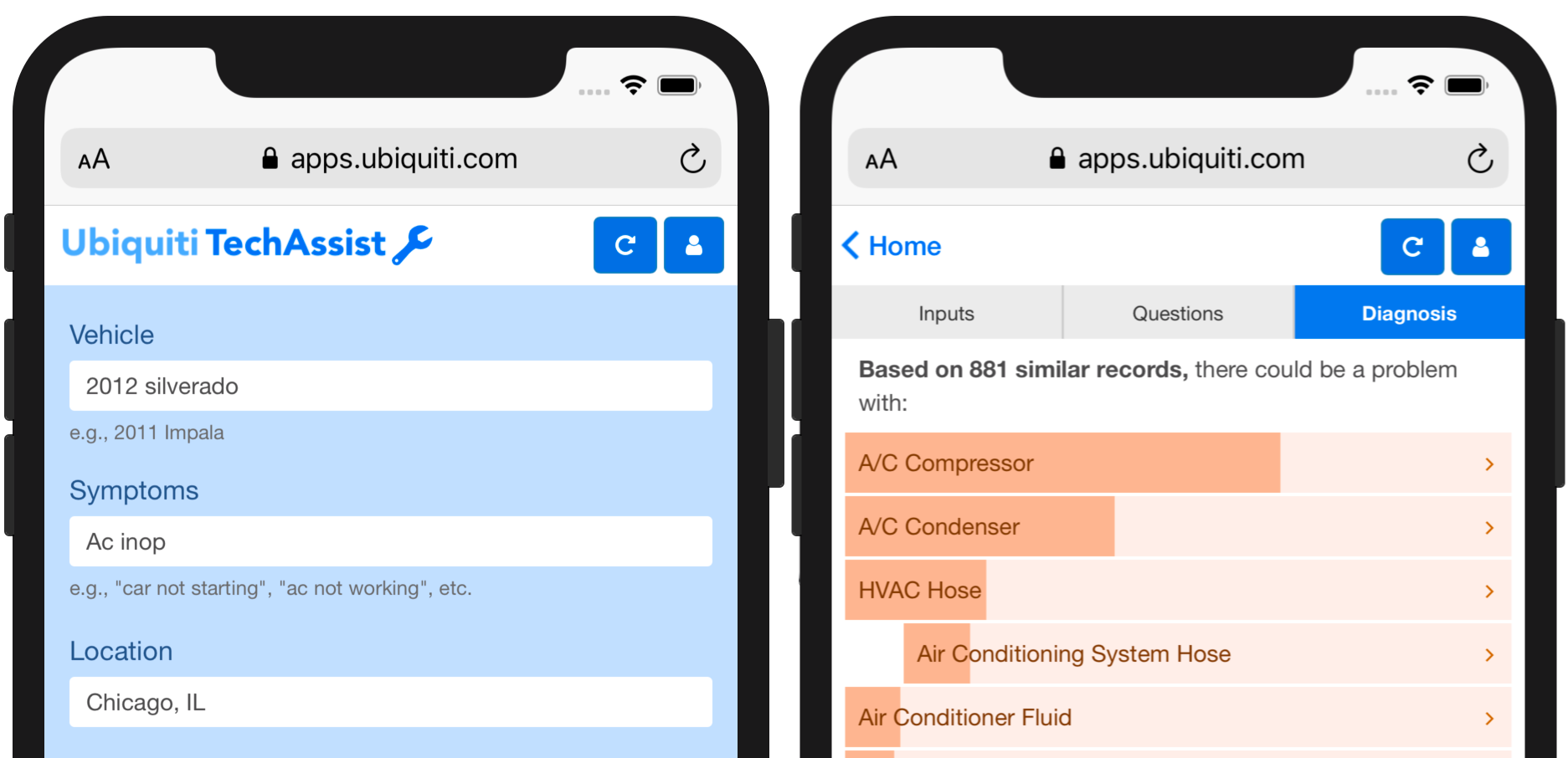 Patient Care
A repository of healthcare records represents the collective wisdom of medical practitioners. We use symptoms, signs and patient attributes to prescribe follow-up lab tests, identify diseases and suggest treatments.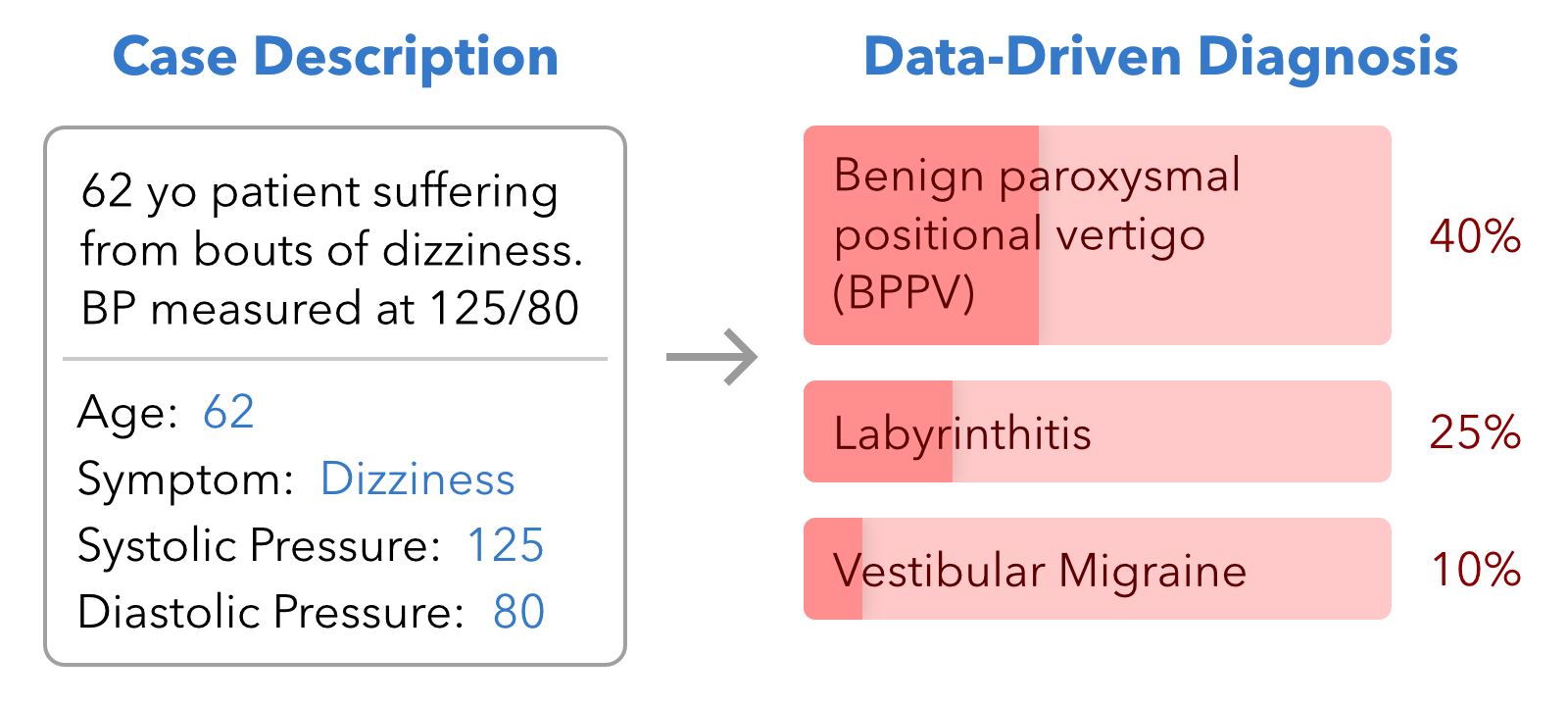 Ubiquiti has been helping global enterprises find the root causes of complex issues for more than two decades. Let's have a conversation about how we can help you.
Enable customer-facing employees to quickly resolve customer issues with instant access to the collective knowledge of thousands of experts.