Enable an Agile Automotive Supply Chain
Automotive global supply chains are highly complex, spanning multiple systems and data types. This limits management's ability to identify and respond to rapid trends and disruptions. Ubiquiti's Analytics platform automates data consolidation and analysis in real-time, so you know exactly what's happening at every point and can respond as needed.
The Navigator self-serve interface makes it easy to quickly identify trends that affect product quality and safety, with alerts based on complex criteria driven by themes and events. It also provides advanced pattern mining to identify both individual component and system-level issues, as well as comprehensive forecasting.
Consolidate All Your Data
Consolidate repair, sensor, service, warranty and part return records into a single, comprehensive repository. Records can be linked to auxiliary information such as production volumes and currency conversion factors. Our platform handles standard data formats from various OEs, as well as custom formats used internally by organizations. Automated translation supports using data from geographies and languages across the globe.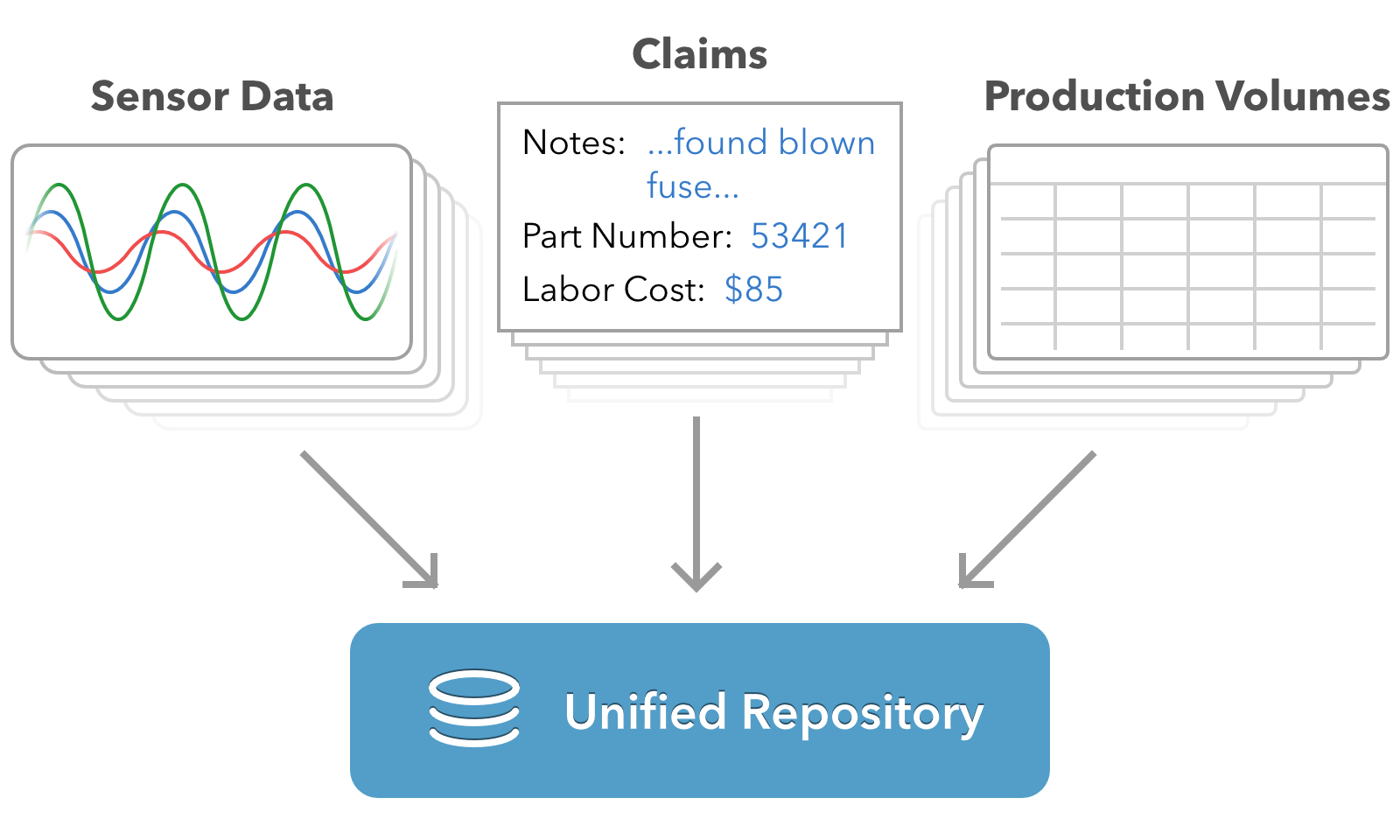 Apply Ubiquiti AI Technology
Our natural language processing automatically extracts detailed, structured, and useful information from service record narrative comments. Our hierarchical information organization is customized and fine-tuned to users' needs. Ubiquiti also provides a universal automotive service code-scheme that is extensible, fast and easy to use.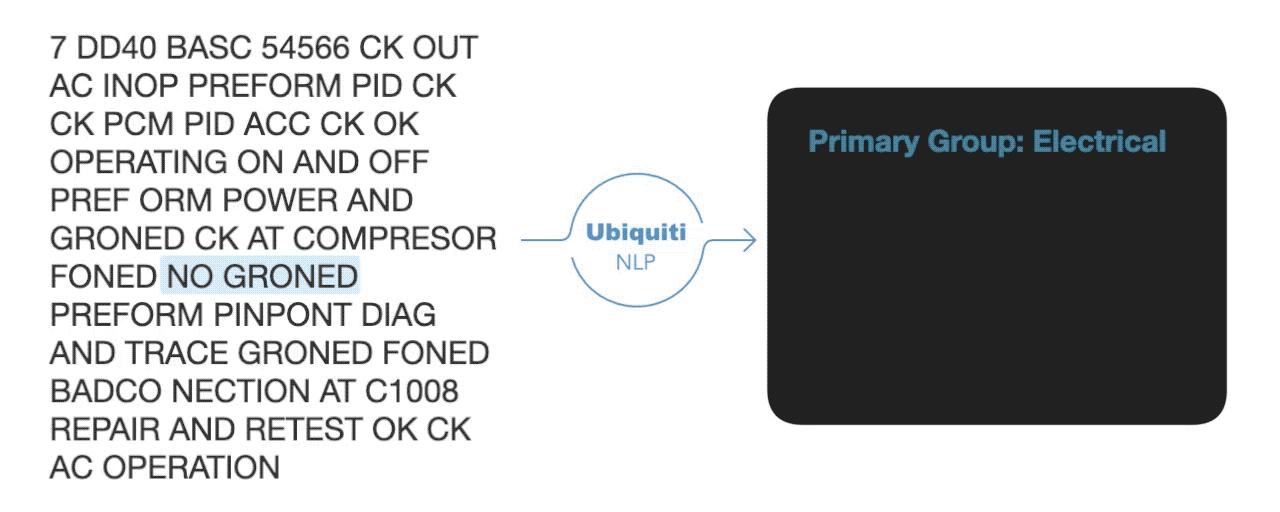 Explore, Analyze and Visualize
The Navigator lets you easily browse all your consolidated data using a customized hierarchical taxonomy. The taxonomy is built to represent your worldview of the data, and comprehensively captures all record attributes including:
Failures and repairs
Symptoms and signs
Vehicle attributes and states
Sensor readings and codes
Once the data has been captured, the Navigator lets you:
Easily browse summarized data within a customized information organization
Manipulate and organize record sets with intuitive controls
View and export records and visualizations associated with any element of the hierarchy
View record counts at a glance with inline bars
You can see how the Navigator works via a few short videos.

Data Navigator (0:27)

Record Detail (0:31)

Record Search (0:50)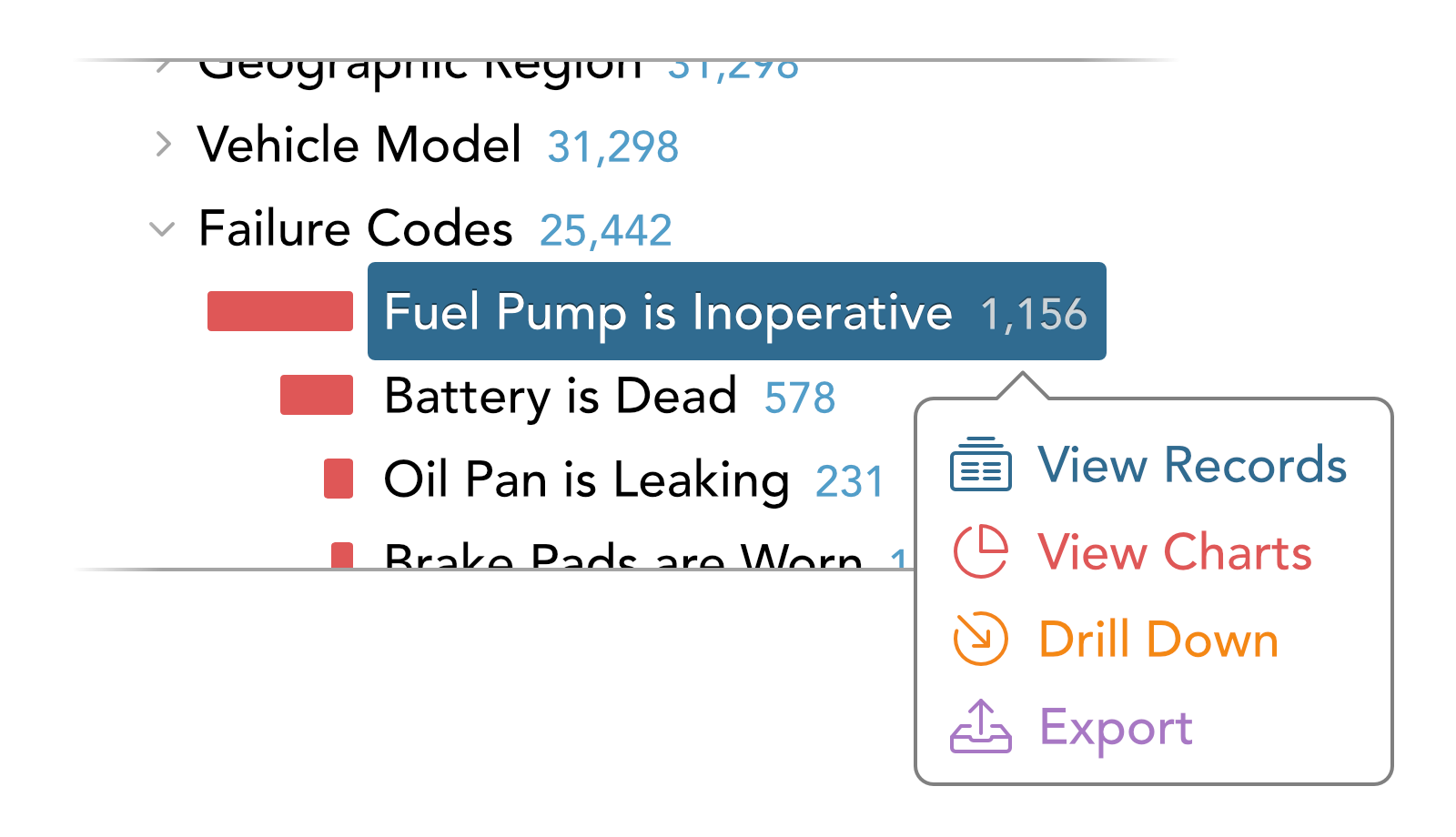 Forecast Your Future
Ubiquiti's Forecasting technology draws on repair and warranty records, production volumes and other sources of data, allowing you to forecast inventory needs, warranty claims and accruals.

Forecasting - Time Series and Breakdowns (1:16)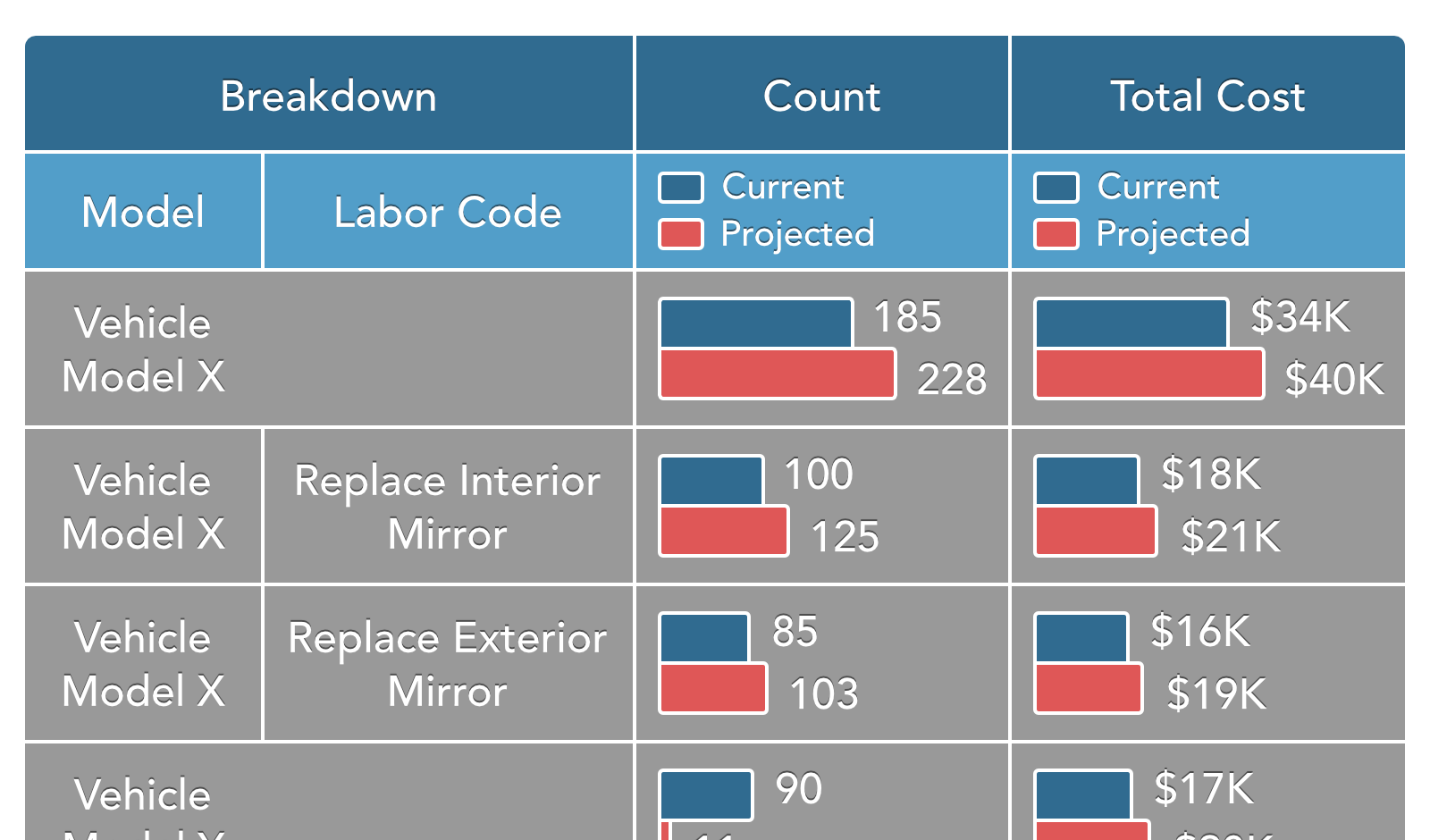 Advanced Mining and Alerts
Our customizable, AI-driven mining and alerts technology unearths interesting and valuable patterns in your data. Some examples include:

Mining Technologies (0:55)
Co-occurrences
Obtain correlations between assembly plants and failure modes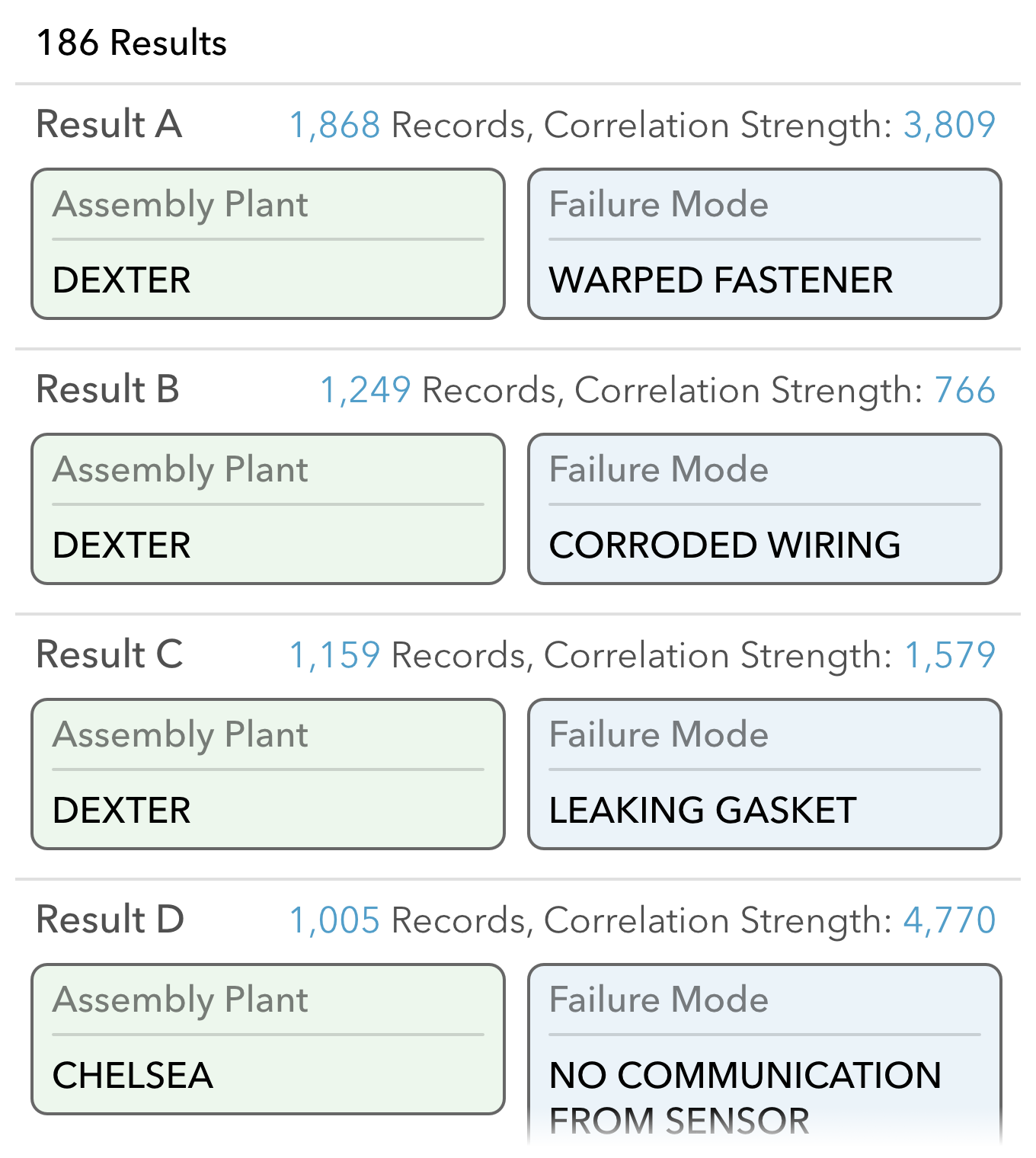 Distribution Differences
Automatically compare production month trends for various failure modes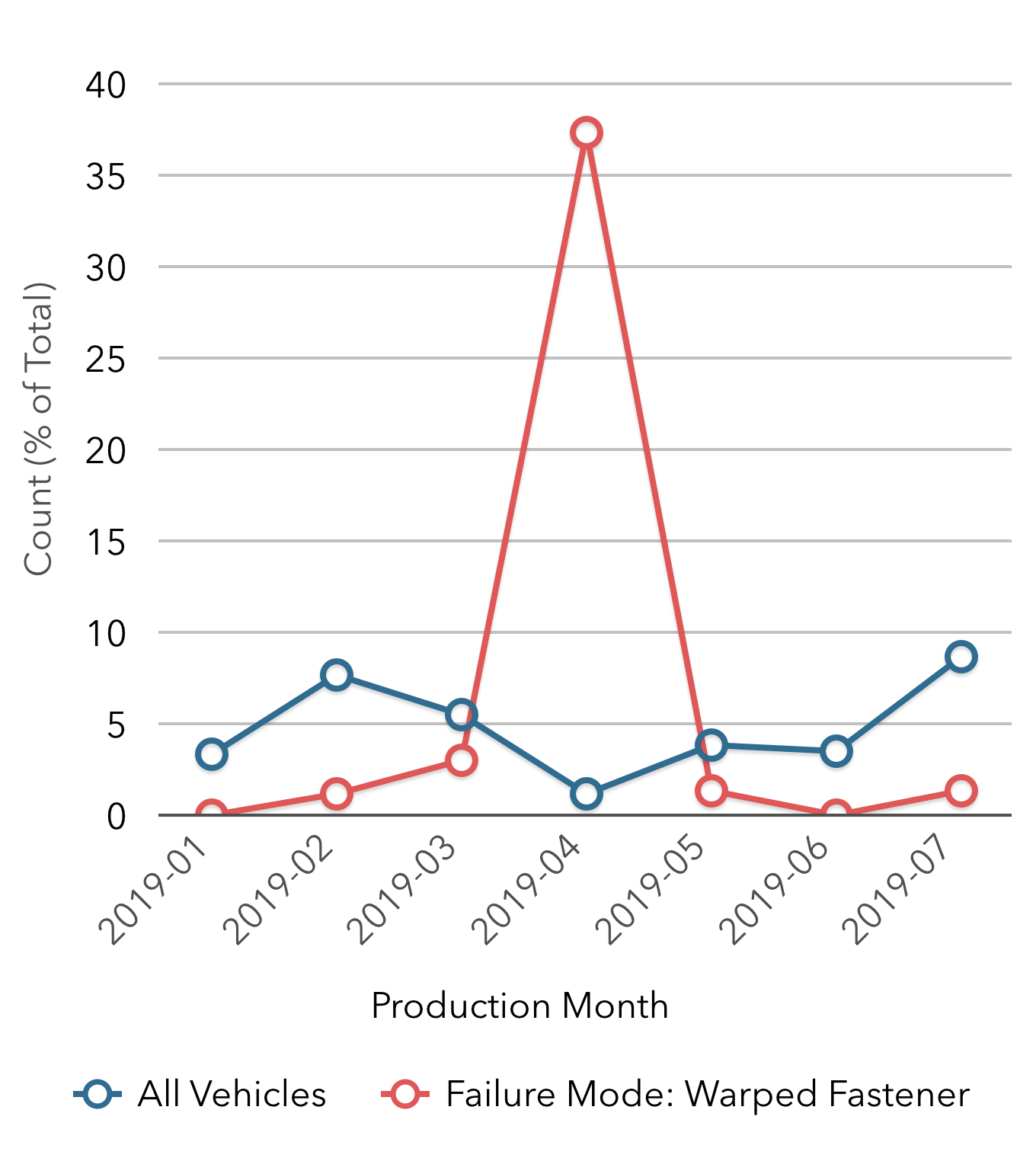 Sequence Mining
Identify non-FRFT repairs by looking for repeat visits for the same symptom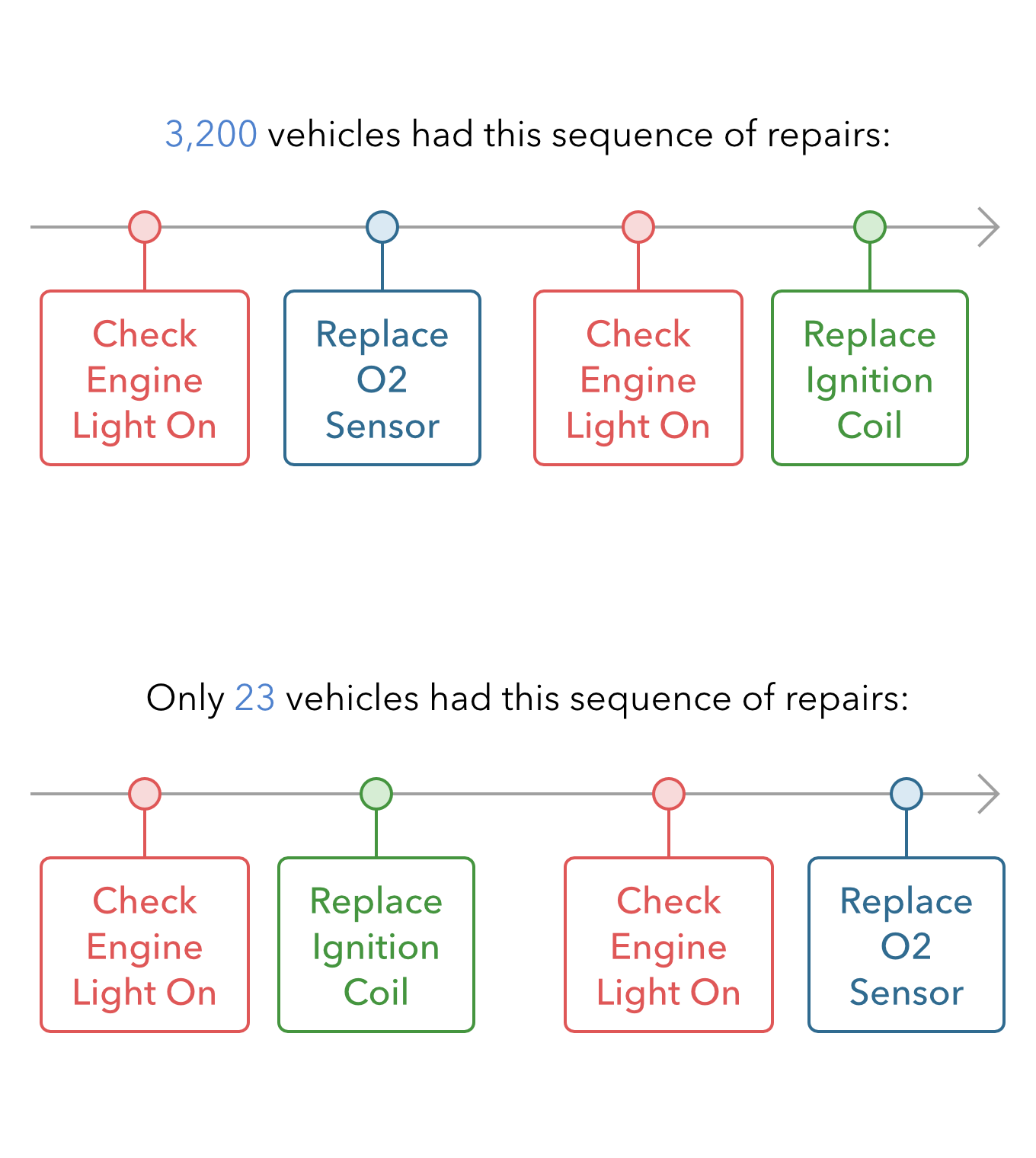 Ubiquiti AI helps every member of the global automotive supply chain become more efficient and responsive to rapid change. Let's have a conversation about how we can help you.
Getting data pulled automatically from customers and then configured for suppliers to use is huge.

Director Warranty & Quality at a major auto manufacturer